Otolaryngologists in Pittsfield, MA
The office of Dr. Cavalli is made from a team of professionals dedicated to providing the best quality healthcare in a responsive and caring environment. Dr. Cavalli is an experienced, understanding, supportive otolaryngologist who fosters these same attitudes in his staff.
Giulio

I. Cavalli, Otolaryngologist
ENT Doctor in Pittsfield, MA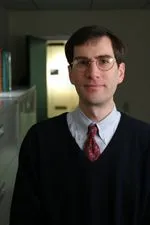 Dr. Cavalli is a board certified Otolaryngologist, head and neck surgeon, specializing in diseases of the ear, nose, and throat (ENT). Dr. Cavalli completed his specialty training at Thomas Jefferson University Hospital in Philadelphia, PA, independently rated as a top twenty ENT training program. Prior to residency, Dr. Cavalli earned his medical degree from the University of Vermont College of Medicine , with a major in surgery, and his undergraduate degree from Colgate University with a BA in biology. Dr. Cavalli's medical training involved rotations at many hospitals, allowing him to develop his expertise using a variety of approaches and techniques. In addition to continuously reading current medical journals, Dr. Cavalli routinely attends conferences, which enable him to provide the latest evidence based treatments. Dr. Cavalli has had comprehensive training in, and has a special interest in the management of sinusitis, voice disorders, hearing loss, sleep apnea, and cancers of the head and neck. He is a member of the American Academy of Otolaryngology-Head and Neck Surgery , American Academy of Otolaryngic Allergy , and the Massachusetts Society of Otolaryngology-Head and Neck Surgery .
Naileen Momin, Audiologist
Naileen Momin was born in Houston, Texas and grew up north of the city. She graduated with her bachelor's degree in communication sciences and disorders from the University of Houston. Following that, she pursued her doctorate in audiology from the University of Texas at Dallas, which is rated among the top 3 audiology programs in the country. Her experiences include private practice, hospital, ENT, and school-based audiology settings throughout the Dallas/Fort Worth areas. She moved to the Berkshires to experience the four seasons, the beautiful views, and to join Dr. Cavalli's practice. Dr. Momin is passionate about helping patients improve their hearing and quality of life. Her professional interests include diagnostic hearing assessments, hearing aids, and assistive technology. In her free time, she enjoys spending time with her family and friends, baking, crafting, and exploring her new home.
Staff Information
Sharron is our Office Manager and is ready to listen to your specific concerns and needs.
Sherry and Candice are our front desk receptionists and always ready to help you with your scheduling needs.
Ev is our medical assistant who works closely with Dr. Cavalli to provide you with the best patient care.
Marybeth is our billing specialist who will help you with all your billing questions.